FUTURE AUTOMATION | TV & PROJECTOR LIFTS | DEALERS & INSTALLERS IN LONDON
High End Motorised Technology Solutions Supplied & Installed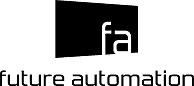 We install huge numbers of Future Automation TV lifts – the quality of their products is amazing and they offer a fully flexible solution. They are by far the best manufacturer of automated lifts, mounts and concealment mechanisms. Future Automation have a huge range of off the shelf motorised solutions which are designed to hide technology from view when it isn't required – for example, TVs can be hidden in cabinet work or behind a picture, while projectors can be hidden in the ceiling and lowered when required. They even offer units with moving panels so a flap hinges out of the way before the TV or projector emerges. We fully integrate their equipment in to our whole house audio video systems which means a single press of a button can transform a room from a reception in to a home cinema.
Bespoke Automation Solutions
The Future Automation bespoke engineering department allows us to automate anything in the home. If a "standard" product does not offer the functionality required then Future Automation will work with us to design and build a bespoke unit. Absolutely anything in the home can be automated from moving sofas to cabinet work which disappears at the touch of a button – the only limit is imagination! Any Future Automation solution can easily be controlled by the press of a single button utilising a Crestron control system – they even work standalone via supplied remote controls.
Buy Future Automation On-Line
We often sell Future Automation equipment on a supply only basis for clients who would like access to the equipment without engaging us for a full custom installation. We ship Future Automation TV lifts and mounts around the world using our world class shipping agents. We love online sales, just contact us for a quote and help specifying your lift.