Future Automation Dealers, Installers & Suppliers | London & Cheshire
The Best Automated Mounting Solutions available | TV Lifts | Mounts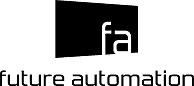 We install huge numbers of Future Automation TV lifts – the quality of their products is amazing and they offer a fully flexible solution. They are by far the best manufacturer of automated lifts, mounts and concealment mechanisms. Future Automation have a huge range of off the shelf motorised solutions which are designed to hide technology from view when it isn't required – for example, TVs can be hidden in cabinet work or behind a picture, while projectors can be hidden in the ceiling and lowered when required. They even offer units with moving panels so a flap hinges out of the way before the TV or projector emerges. We fully integrate their equipment in to our whole house audio video systems which means a single press of a button can transform a room from a reception in to a home cinema.
Bespoke Automation Solutions
The Future Automation bespoke engineering department allows us to automate anything in the home. If a "standard" product does not offer the functionality required then Future Automation will work with us to design and build a bespoke unit. Absolutely anything in the home can be automated from moving sofas to cabinet work which disappears at the touch of a button – the only limit is imagination! Any Future Automation solution can easily be controlled by the press of a single button utilising a Crestron control system – they even work standalone via supplied remote controls.
Future Automation Canvas Design Service
One of our favourite products from Future Automation is their PICSPLIT Mechanism which, as the name implies, splits a piece of artwork in two – revealing a TV. This is the perfect solution for a living room where a client does not want the TV to be the focal point yet still wants the TV in the optimum place for when they do want to watch TV. The issue has always been the covering for the mechanism – the actual picture which needs to be split. We have a printing company we use for just this purpose (they also do large format printing for wall papers for our home cinema's too) but the image size and the media has to be just right or the picture doesn't look "right". Luckily Future Automation have launched their bespoke canvas printing service which allows us to supply an image (from the client or from our library) and have them print it to exactly the right dimensions and on the right media. Buying the entire package from the company who designs and makes the mount allows us to derisk the entire ordering process and guarantees clients a perfect solution every time!
Buy Future Automation On-Line
We often sell Future Automation equipment on a supply only basis for clients who would like access to the equipment without engaging us for a full custom installation. We ship Future Automation TV lifts and mounts around the world using our world class shipping agents. We love online sales, just contact us for a quote and help specifying your lift.