Dolby Atmos Home Cinema Upgrades
Make your Home Cinema Immersive!
Dolby Atmos is the latest and greatest sound format for cinemas – it totally opens up the home cinema sound stage. By following the Dolby guidelines we normally fit more speakers in an Atmos cinema than a traditional 5.1 system (although 5.1 can still benefit from the upgrade due to the better sound formats) which allows sound to be more precisely placed. Dolby Atmos also utilises in-ceiling and overhead speakers which adds a whole new dimension to home cinema audio reproduction. In a Dolby Atmos cinema the audio is assigned to an object (as opposed to a traditional cinema where it would be assigned to a speaker(s)) this means that the original sound mixer is not constrained by physical speakers, they can mix the audio as they see fit and it is up to us to install a system suitable of playback. A Dolby Atmos cinema therefore brings alive 3D sound – audio can be heard above and on different planes than you would experience in a 5.1 system.
Many Atmos compatible solutions are coming to market from the range topping Trinnov 32 channel pre amp through to all in one av receivers from the likes of Denon.  We are performing many upgrades to existing cinemas to unlock the potential of Atmos. Please get in touch to see how we can perform Dolby Atmos Home Cinema Upgrades to yours.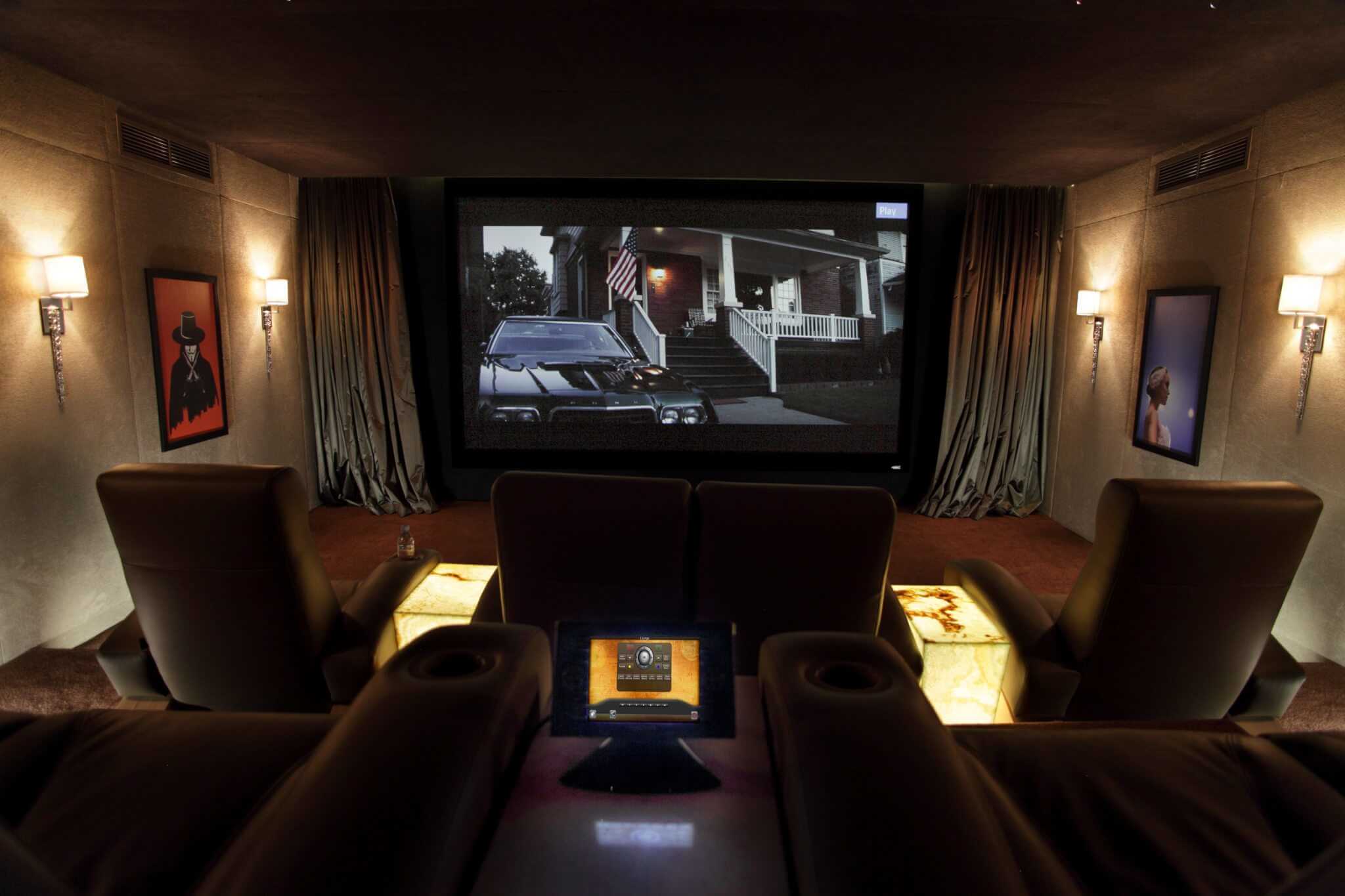 Add 3D Audio to Your Home Cinema Room
The forthcoming Dolby Atmos products are set to revolutionise the home cinema installation market.
Dolby Atmos is a totally different approach to home cinema – instead of channels (front left, centre etc) the approach is for audio objects. Each sound element in a film (a car horn, speech etc) is controlled precisely by film makers – where should the sound originate? should it move? Traditionally film makers have to assign sound to one of a handful of speakers by assigning the sound to an audio object the system is truly flexible.
Even on a 'standard' 7.1 surround sound system a Dolby Atmos processor makes the sound feel more natural and engaging – with Dolby Atmos things are not as regimented so as you add speakers the system utilises them to produce a more natural, richer sound.
Our dedicated cinema room installations usually have banks of seating. Historically, to ensure a uniform sound experience whether sat at the front of the back, we would have a bank of side channel speakers roughly lined up with each row of seats. In our Dubai home cinema, for example, we actually have 17 amplified channels of audio – running in 7.1 format. With Dolby Atmos we would run each channel independently – allowing the Dolby Atmos to dramatically increase sound quality. If designed as a full Atmos cinema we would also add overhead speakers to add another axis of sound reproduction.
Artcoustic speakers are perfectly positioned to capture this market – the speakers are wall mounted and very shallow, allowing easy installation and the modular nature means a traditional 24 drive unit can speaker can be split in to two 12 units – great for Dolby Atmos.
We will post some case studies up as soon as projects are finished until then please get in touch for more information.