Home Cinema Specialists – Calibration Experts
Make Sure Your Cinema is Performing at its Absolute Best!
As Home Cinema Specialists we are experts at designing and installing Home Cinema systems. For each and every system we install we preform a full calibration service – after all the best equipment in the room needs setting up properly. By taking in to account speaker positioning and room harmonics we can ensure that your home cinema installation performs at it's absolute best. We work with a huge range of equipment, from professional custom installation audio video receivers such as Anthem or Trinnov through to consumer grade equipment such as Denon, Pioneer or Sony. They all have one thing in common – they need calibrating to perform!
Below is an image of us on site at our Derby home cinema installation. This dedicated cinema room performs brilliantly – a Sony 4K projector delivers a stunning image whilst a very high end Artcoustic speaker package delivers stunning audio. The photo below of the screen has not been enhanced – it is that bright in real life!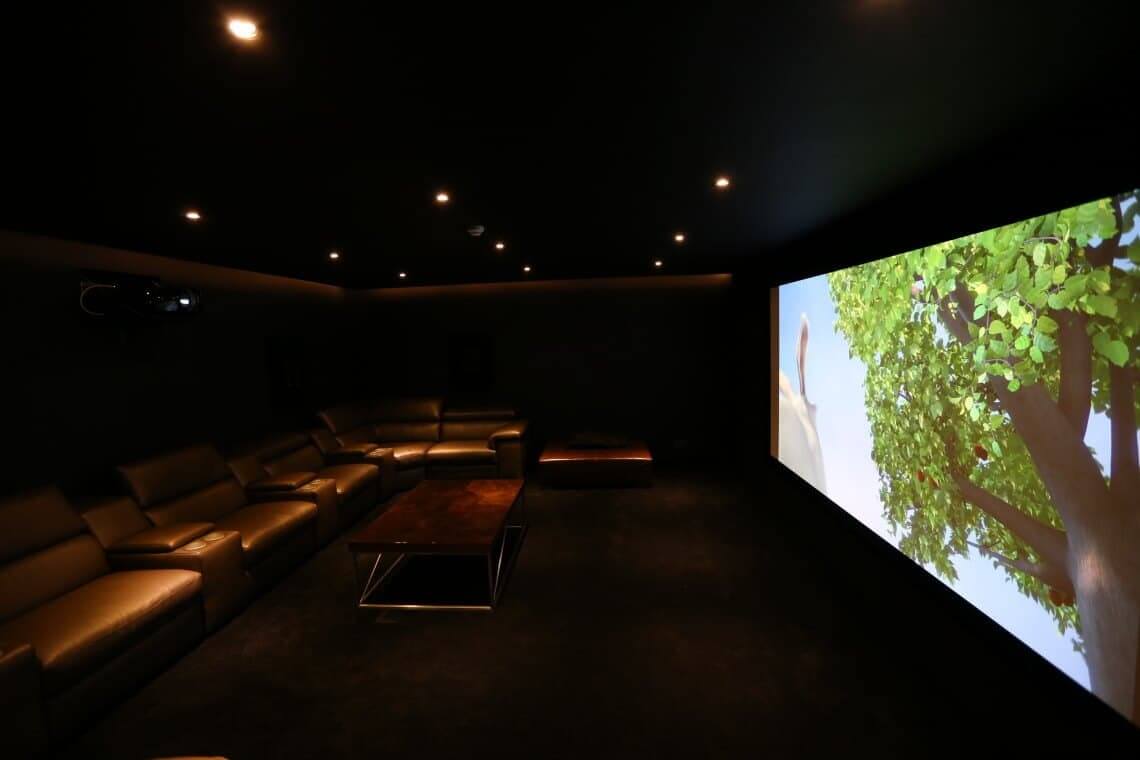 Here is an image of us mid-calibration. You can make out the Artcoustic surround sound channels and Sony projector. The Artcoustic front channels are all installed behind the acoustically transparent projector screen.