A Simple Sonos Multi-Room Audio System and Home Cinema Installation in Putney, SW15
One of our simpler jobs -Multi-Room Audio Installation Putney, SW15 – this client got in touch as she had just purchased a new home which was wired for Multi-Room Audio but had no sources in place. She has Sonos installed in another home and liked the flexibility and performance so it made sense to continue this theme in to her new home. A total of Ten audio zones are powered by Sonos Connect amplifiers with a home cinema room benefiting from a Sonos Playbar and subwoofer. Any zone has access to a wealth of digital audio services from Spotify and Amazon music through to internet radio. For our international clients being able to stream radio over the internet from abroad is a great feature. The Sonos Playbar is fed audio from the TV so anything being watched automatically benefits from enhanced audio – a great solution for enjoying streaming apps such as Netflix from a modern Smart TV.
Home Cinema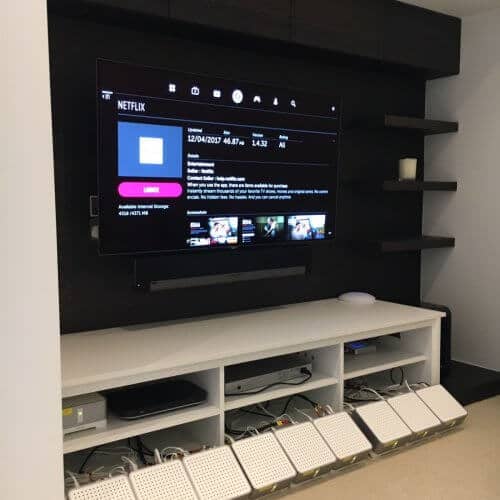 Sonos Amps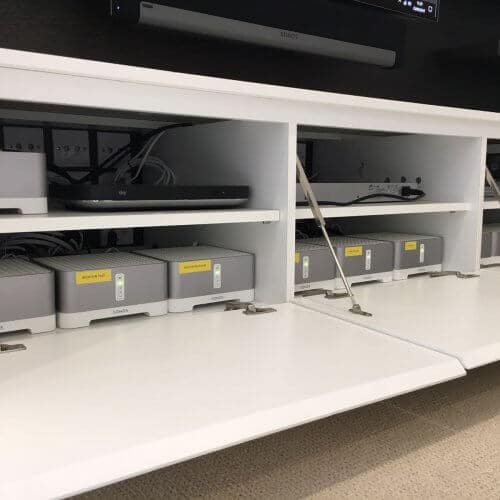 Sonos Playbar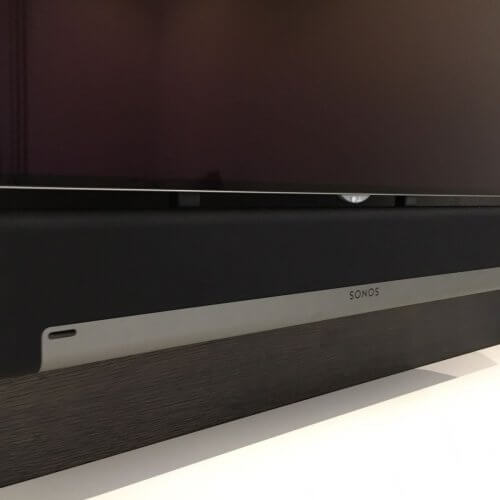 We also upgraded the clients in-ceiling speakers to Origin Acoustics 6.5 models as the developer supplied speakers were seriously lacking in both detail and low end bass. The whole system is controlled by an iPad Pro with a table top charging station ensuring the iPad is always ready for it's control duties and providing a convenient home for the iPad to live. The result is a seriously happy client with a very powerful multi-room audio system and we thought it worth posting the images above to show off the quality of the installation.