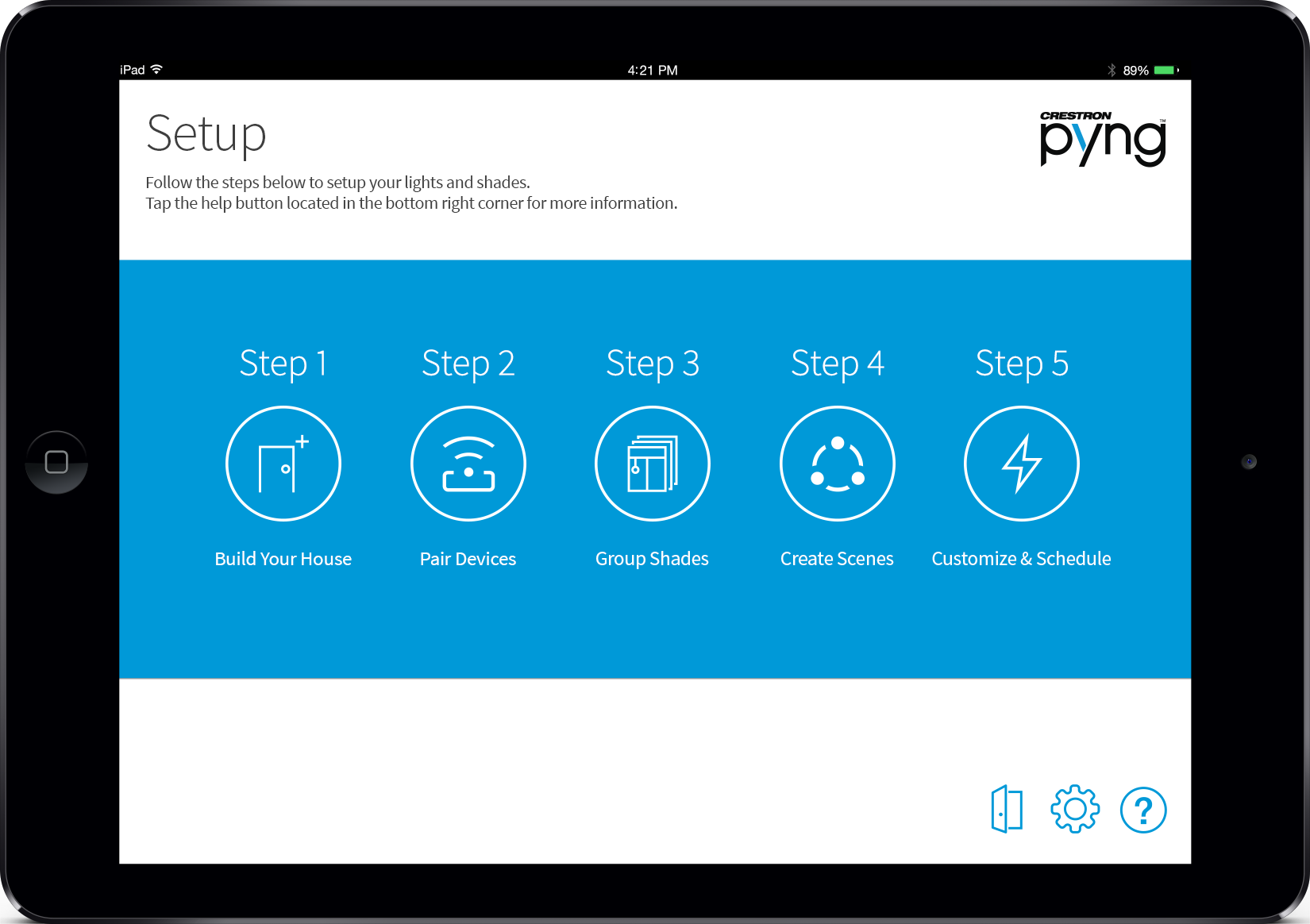 Crestron PYNG – The Future of Home Automation
The recent release of Crestron PYNG has revolutionised the Home Automation market. A simple PYNG gateway allows a user to setup and configure a Crestron Home Automation system. The system is currently limited to lighting controls (we believe music will be added in shortly) but can handle a whole house dimming system with ease.
A mixture of in-wall keypad/dimmers and in-line dimmers and switches allow a traditionally wired lighting system to be converted to a mood lighting system – cheaply and efficiently. Unlike a lot of lighting control systems PYNG allows the end user to adapt scenes and lighting levels via an iPad app – a truly flexible solution!