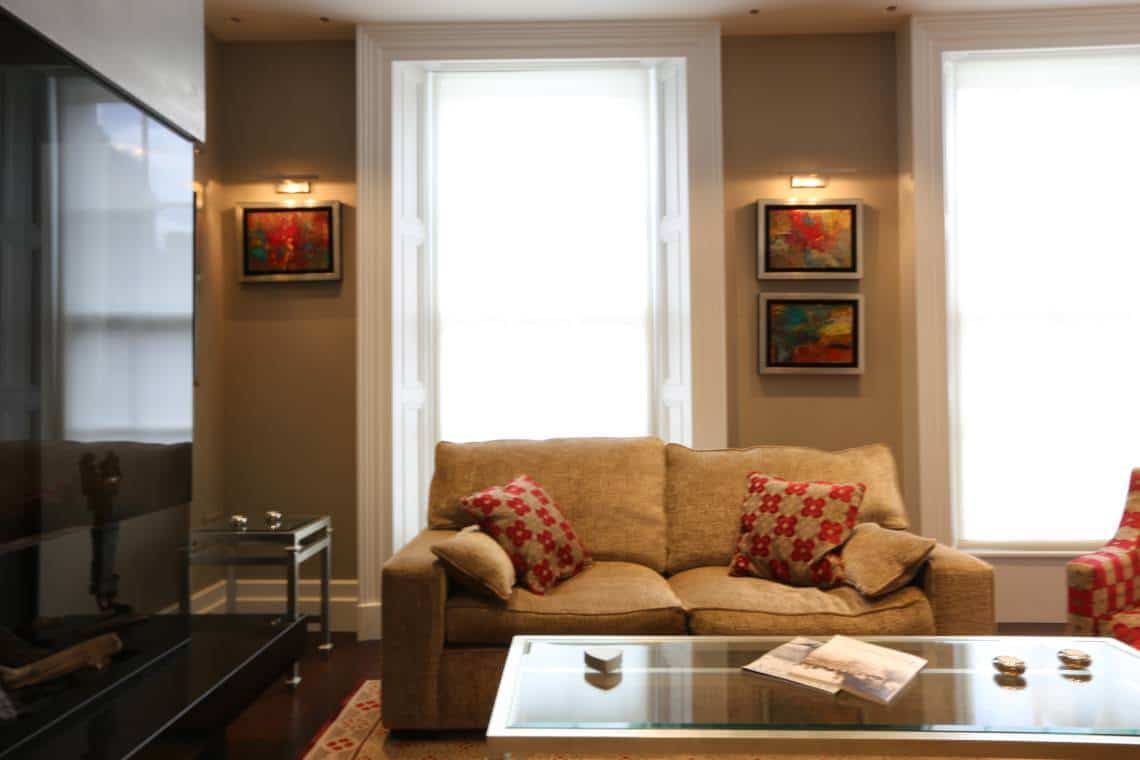 Why would I want a Lighting Control System?
How does a Mood Lighting Control System benefit a Family Home?
Lighting is fundamental to how we use and interact spaces in the home. The nicest architecture and interior design can be made to look terrible with poor lighting. A lighting control system allow clients to set lighting scenes and recall them at the touch of a button – creating perfect scenes for different activities and uses. Subtle lighting changes can have a huge impact on the look and feel of a room, enhancing certain architectural or interiors features with light and adding warmth to a space.
This gif of a lighting control system working on one of our recent projects shows this point off beautifully – each frame shows a different lighting scene from no lights on at all through to flat light with all lamps on full. Notice how when the upstairs is lit brighter than the downstairs the eye is drawn up the stairs – creating a feeling of a bigger room. The room is literally transformed simply by changing light levels.
We install lighting controls in to huge amounts of properties from houses through to homes and commercial spaces – anywhere that needs lighting to be right, every time.