Home Cinema Design for Ghana
Home Cinema Design for a Ghana Private Cinema Room
Our high end Home Cinema Designs all benefit from full renders – allowing clients to visualise the space before construction begins. This home cinema design for Ghana has been produced to show a client the home cinema room designed to fit in a roughly 5m x 11m room – allowing us to confirm all the details and ensure complete client satisfaction.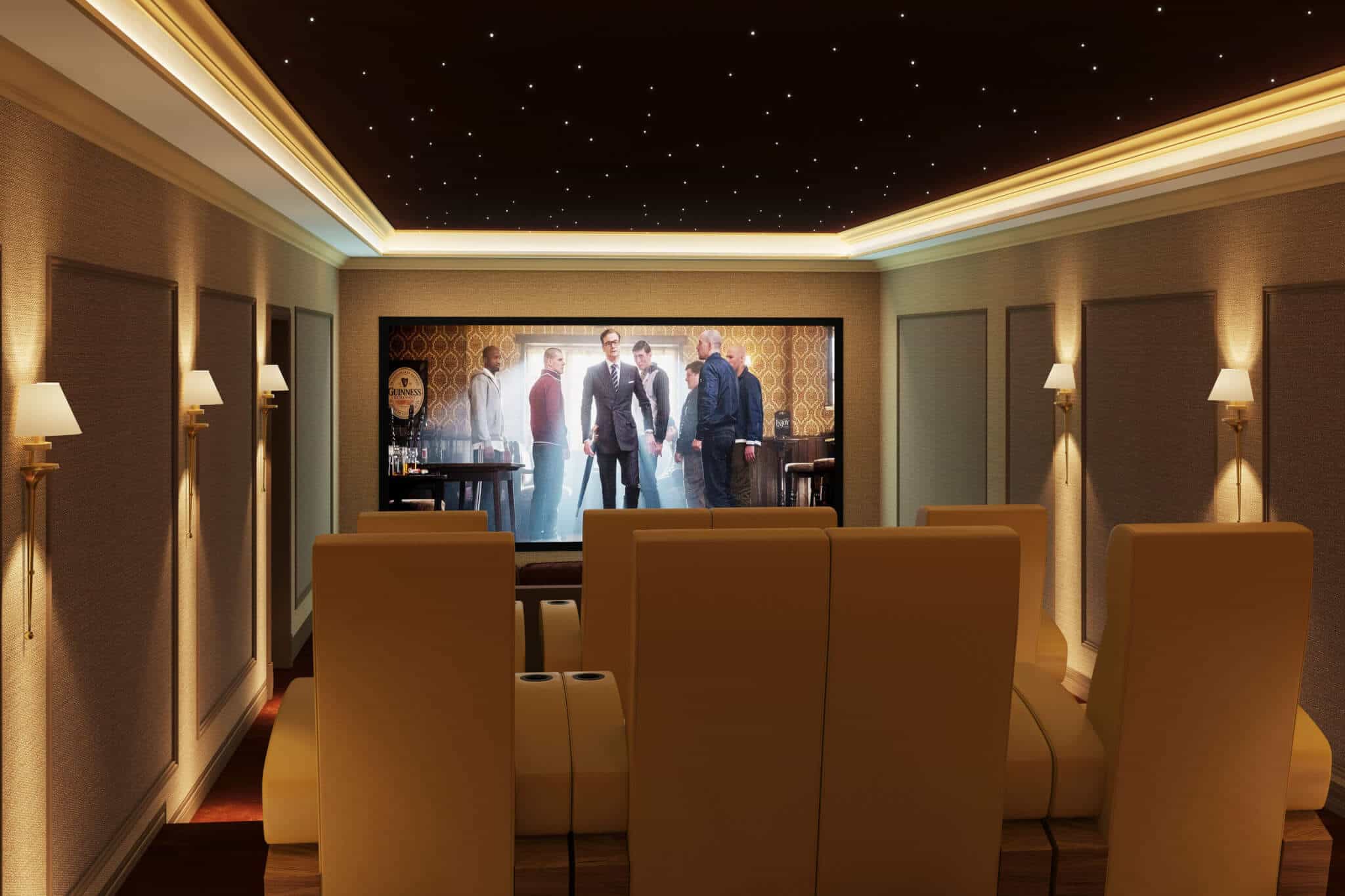 The stunning 4.5m acoustically transparent screen hides five front channel speakers enhanced with five 15″ subwoofers. Installing a Trinnov Altitude32 audio processor allows us to install 16 surround sound channels (at varying heights around the room) and a magnitude32 processor works as an active crossover allowing us to deliver higher frequencies (above 100Hz) to the surround speakers and lower frequencies to a subwoofer installed for every channel. This approach produces a stunning 16 channel surround system enhanced with 16 subwoofers – 10″ versions for the sides and rear channels. This 16 channel audio system is further enhanced by another 15 speakers in the ceiling providing height channels – providing audio for voices from above, helicopters etc. This approach guarantees an absolutely stunning 3D audio experience – including Dolby Atmos, Auro-3D and DTS-X.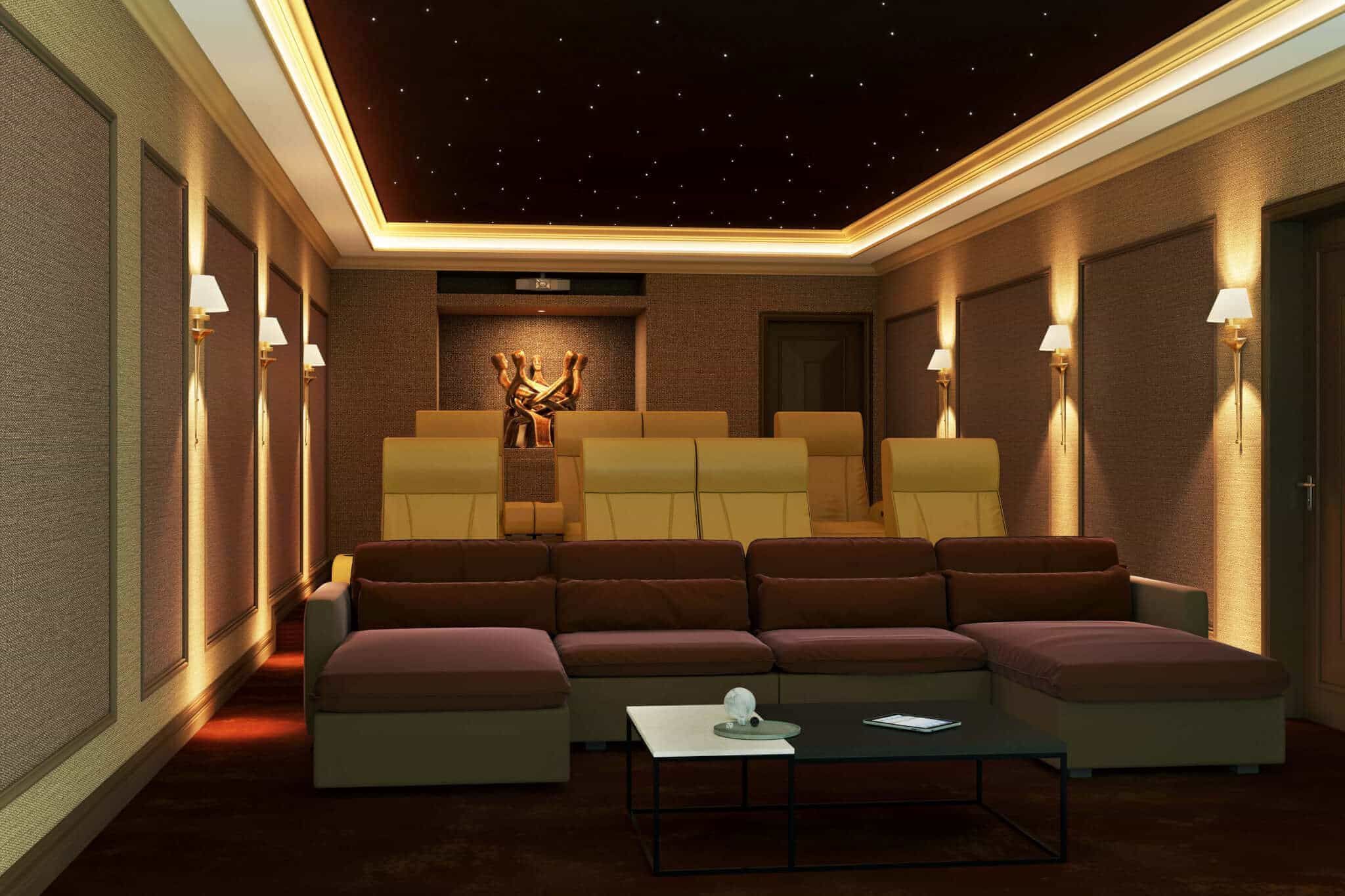 Our Home Cinema & Home Theater Services
Read more about our Home Cinema and Home Theater work:
The side walls are constructed with acoustic plasterboard, stopping sound leakage and keeping sound where needed – in the room. With so many speakers in the system it is important to focus on aesthetics, the entire room is wrapped in acoustic fabric – enhancing acoustics in addition to looking great. Neat touches such as the star effect ceiling and Cineak cinema seating complete the package. A day bed arrangement for the front row provides a great viewing area for small children (or when the client wants to totally relax) with traditional home cinema seating for the rear rows. This provides the best of both worlds.
The rear wall of the cinema had a natural alcove provided by the entrance door. This has been utilised to create an equipment area in the lower half – housing eight Trinnov Amplitude8 amplifiers as well as the Altitude32 and Magnitude32. The top half is a display area showing a wooden sculpture which is hand crafted in Ghana by the Ashanti tribe. Above the sculpture is a shelf housing the yet to be specified 4k projector.