Spotlight on Origin Outdoor
Using Origin Acoustics Outdoor Speakers
We regularly install audio solutions in to swimming pools, terraces and gardens but they can be very tricky places to make audio sound good – particularly if the area is also a video zone with the need to hear voices clearly. Our usual audio distribution solution Crestron Sonnex enables us to fully calibrate the audio in any zone but it is important to start with the right speaker package.
The Origin Acoustics Outdoor range is built on huge amounts of experience (they started making speakers in 1986!) and this experience shines through on every product. Their outdoor range is rugged and reliable whilst sounding fantastic and the range has enough options for us to guarantee a good solution for any space.
The Seasons Landscape Collection
These spike speakers are our go to speaker for a garden which needs background music – they can sound great especially when backed up by a subwoofer (see below!) but their small form factor lends themselves to being distributed liberally around a garden. A number of neat mounting options allows us to spike them in to the ground or mount them in trees or on buildings ensuring a completely subtle install. We often install these speakers alongside walk ways and paths – outdoor spaces where clients move around.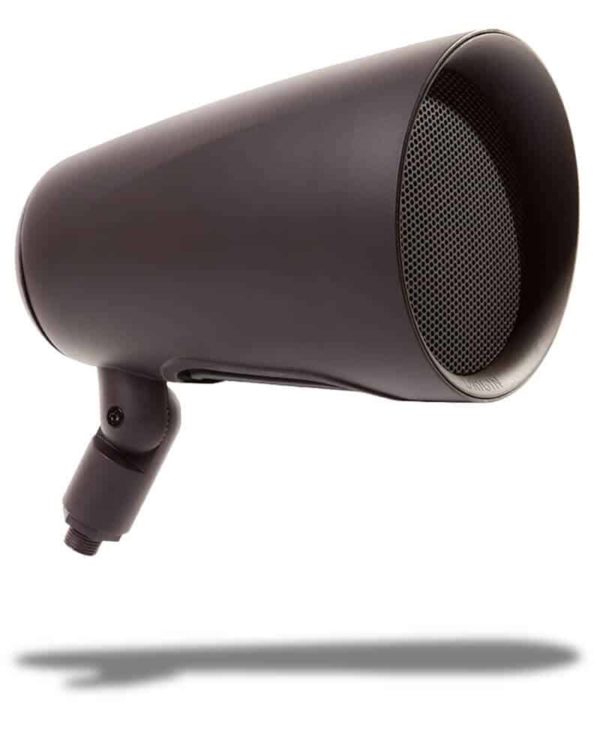 The Outdoor Collection
These cabinet speakers are our go to speaker for key areas of an outdoor space – be it a swimming pool, terrace or basketball court. They fill a space a little better than the Seasons Collection and are available in a range of sizes with the range topper using 4 x 8″ drivers. The speakers can be installed horizontally or vertically and are available in black or white allowing us to hide them away whilst providing a stunning sound track. We often partner these cabinet speakers with buried subwoofers – particularly the model with 12″ drive units for fully immersive bass.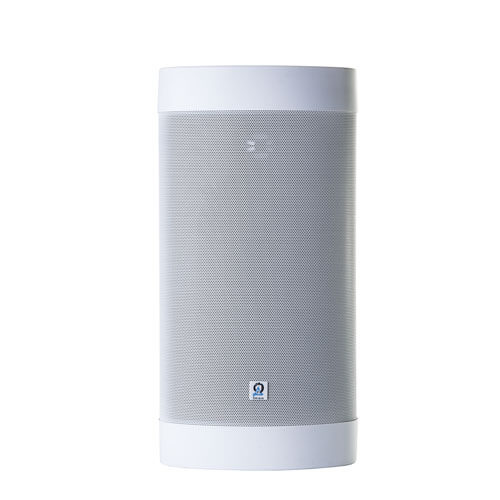 Origin Acoustics Outdoor Subwoofer Options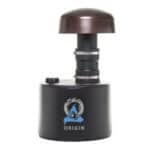 Origin Acoustics Outdoor Subwoofer
Buried subwoofers can add serious amounts of bass to an outdoor space and we normally incorporate them in to swimming pool areas to allow full blown parties should clients require it but also providing more dynamic range under more normal usage. The range has 8″ through to 12″ models and we use different models depending on the landscape plans – an 8″ model installed in a corner of a building can project huge amounts of bass across a surprisingly large space. All our outdoor speaker packages can be fully equalised and calibrated ensuring the perfect audio balance throughout the garden.
Origin Acoustics as part of an Outdoor Cinema
Origin Acoustics are our go to brand when designing outdoor cinema systems – the range above allows us to design very high end audio in to an outdoor space which can change from stereo audio when listening to music to full surround sound when watching films. TV audio and film audio can even be handled differently with TV dialogue coming through every speaker (in a background audio fashion) with film audio being fully directional and immersive. Our Outdoor Cinema solutions are World Class and Origin Acoustics form a key part of delivering that experience.
We also have a page on the excellent Origin Acoustics In-Ceiling Speakers.