Home Cinema Design: Hampstead Home Cinema Room
A Very High End Home Cinema For a Beautiful Home in Hampstead
This stunning Home Cinema Room Design is for a client with a home just south of the Heath in Hampstead, London. The room is part of a fuller Crestron Home Entertainment system so benefits from easy control (via an iPad) and lighting control, to create the perfect cinema environment.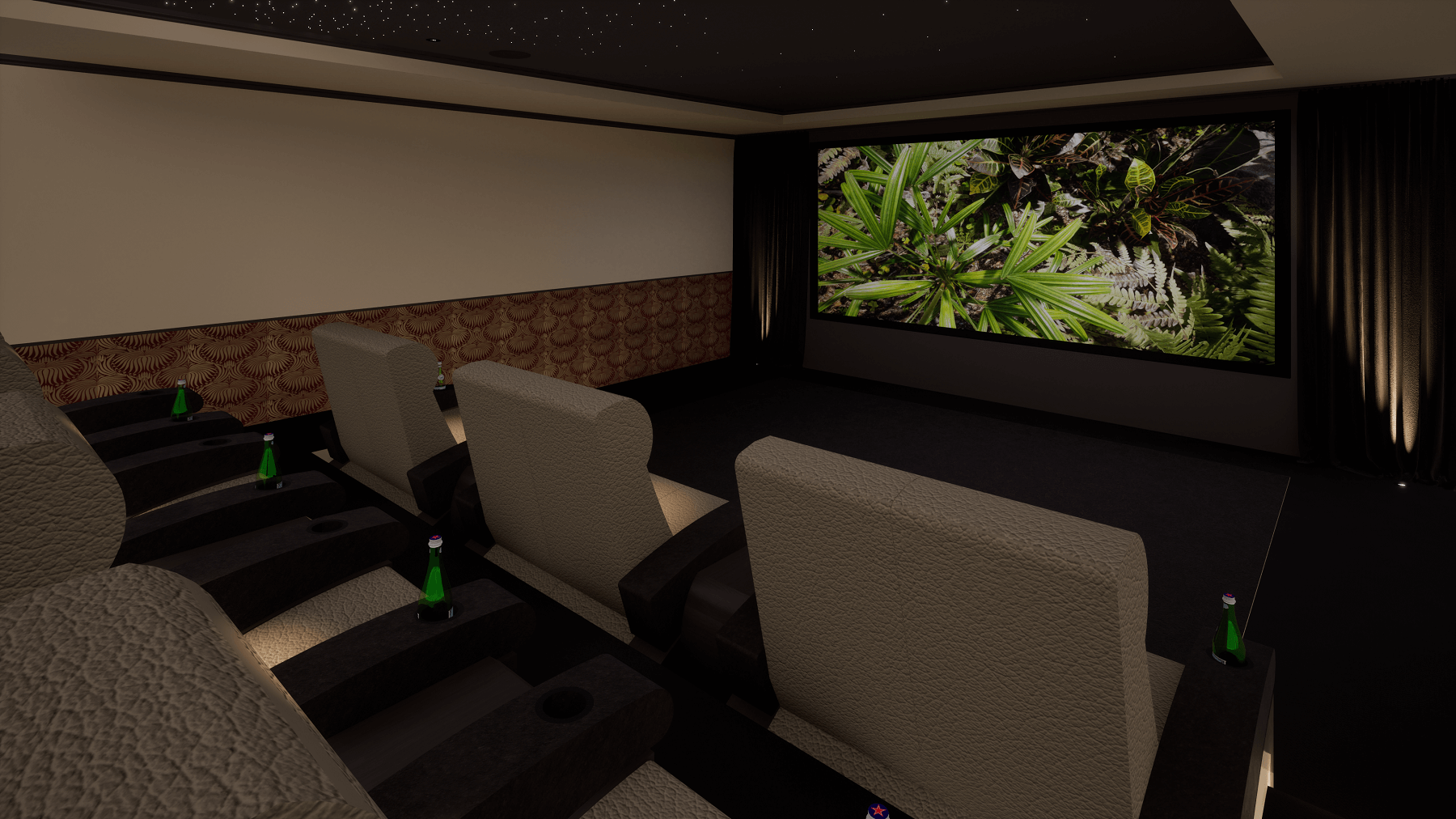 The Client Brief
The client wanted a cinema room which would fit in to the interior design of the rest of the home – classy and understated rather than contemporary. We took our design cues from the rest of the home – installing a dado rail around the perimeter of the room and utilising a different fabric choice for below the rail and above. Fabric curtains on the screen wall add a sense of theater whilst also improving acoustics. Although the client wanted a classical feel to the room he also wanted the best possible audio video experience – this room has nine surround sound speakers, two subwoofers and four ceiling speakers providing height channels. All guaranteed to provide a very immersive experience when coupled with the 4m projector screen! A cinema room should allow clients to become fully immersed in the film – too many rooms have distracting surfaces and "features" which detract from the actual point of the room!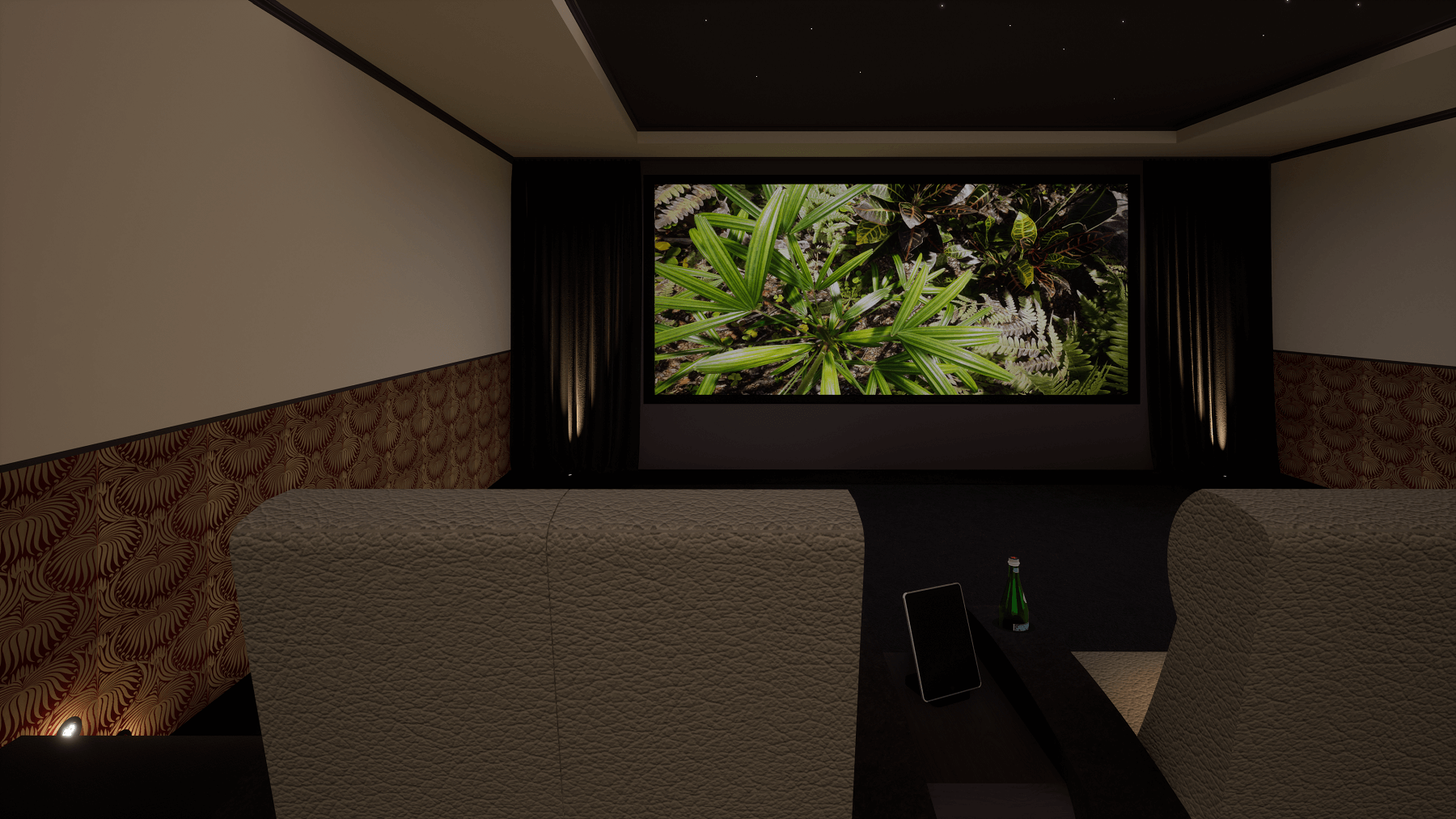 The Cinema Seating
Cinema seating is absolutely crucial to delivering a system which delights clients. For this room we have selected the Cineak Fortuny range of seats with three double sofas on the front row and four individual seats on the back row. All the seats are motorised with foot rests and head rests allowing any shape and size of client to find a comfortable position. Drinks holders ensure clients can enjoy a beverage throughout the film. Comfy seats mean no distractions from the main event – enjoying a film!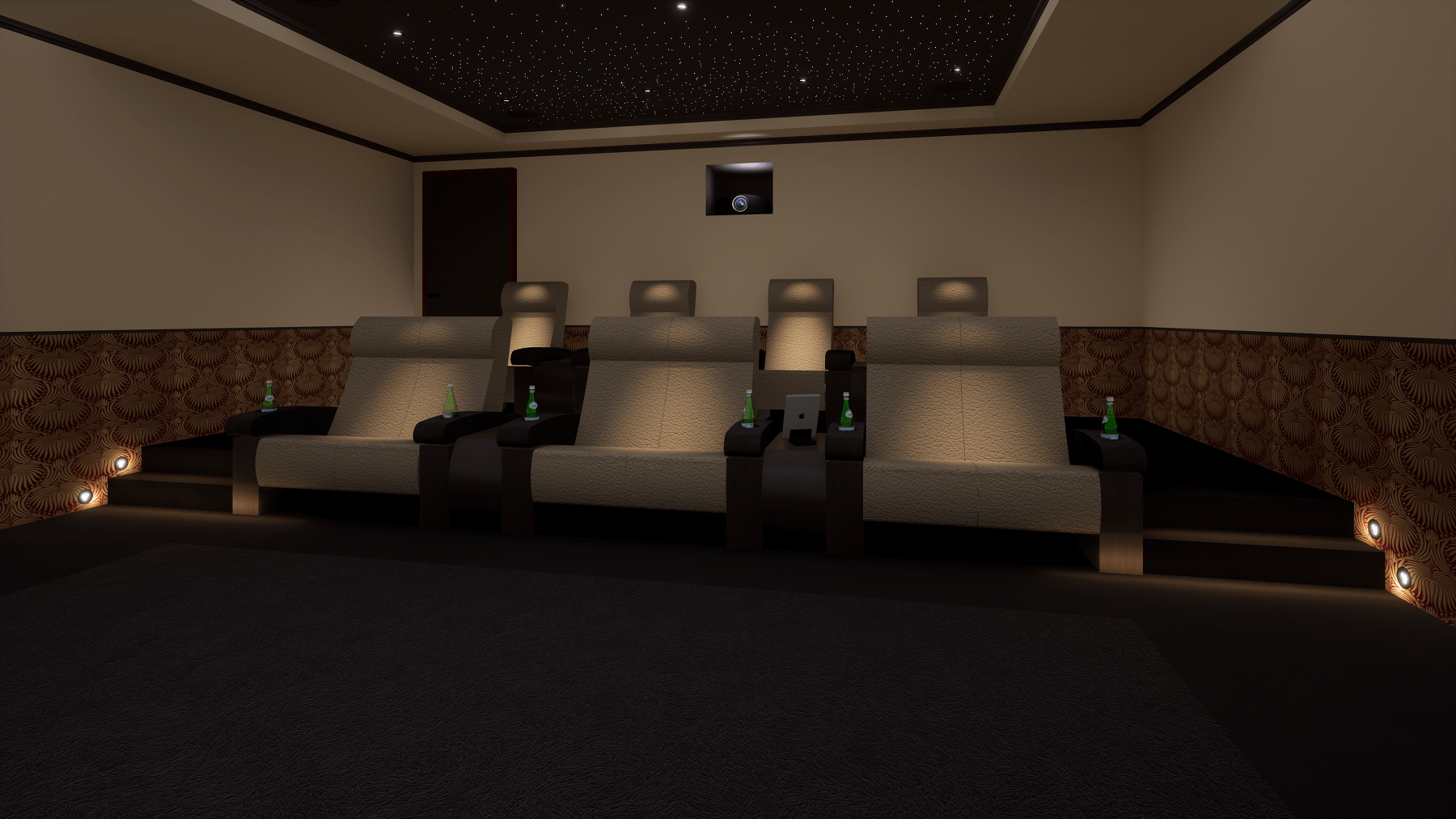 The Visuals
The 4m Screen Excellence projector screen is acoustically transparent – allowing us to install the front speakers and subwoofers in a void behind the screen. A screen as large as this needs a good projector to provide the images and this room centers around a Sony 4K laser projector which provides a picture on a par with the best flat screen TVs – just bigger! The amazing resolution and contrast of these projectors allows us to seat clients closer to the screen, providing a more immersive experience without fatigue or tiredness.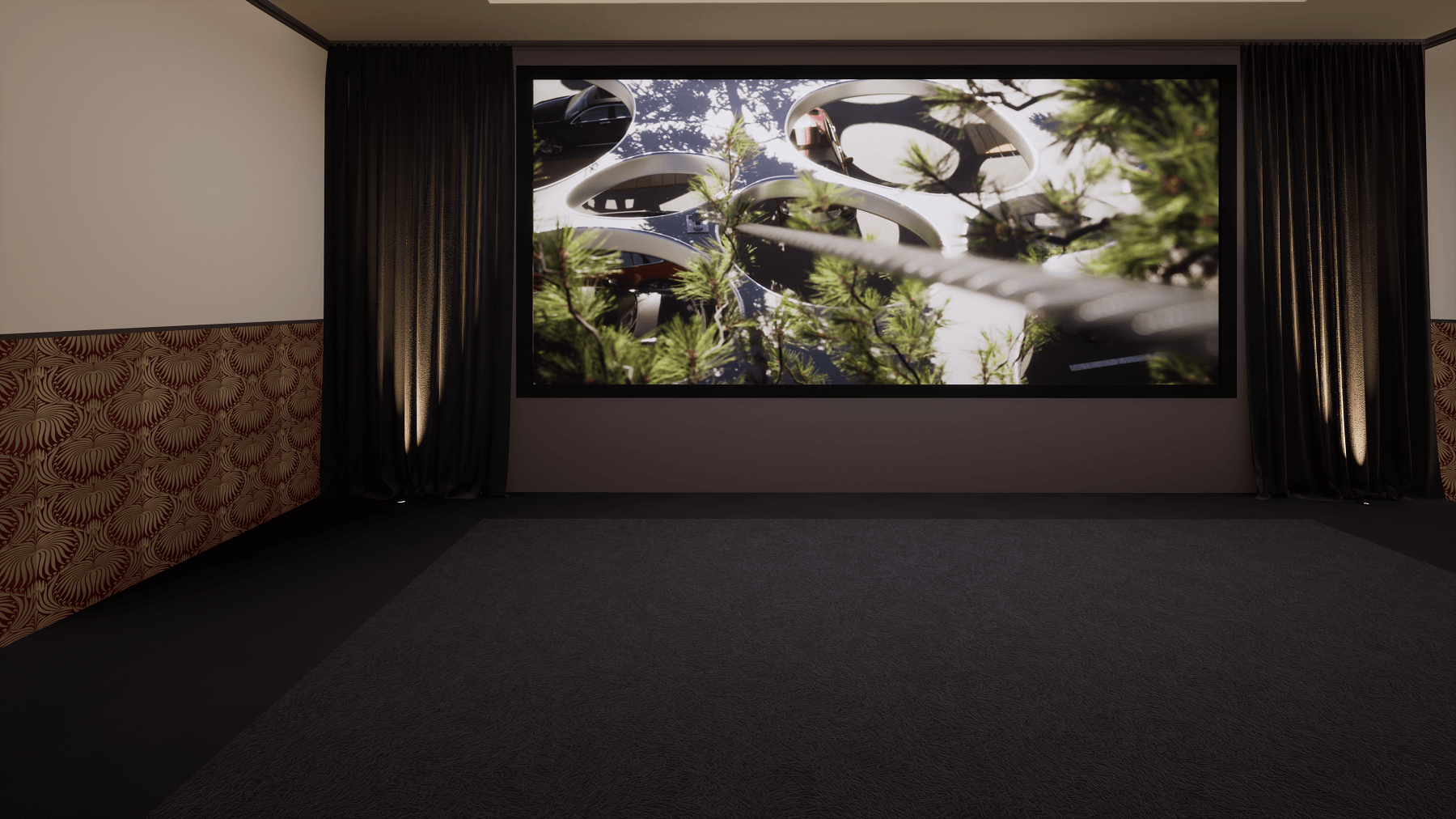 The Cinema Room Construction
The whole room is fitted with stud walls which allow us to hide speakers and acoustic treatments out of sight whilst providing a very clean aesthetic. The stud wall is then overlaid with fabric – with a patterned fabric below the dado rail in this case. A thick velvet carpet and sound deadening underlay ensure minimal sound leakage to the rest of the home. A stunning fibre optic ceiling provides a real wow factor with the Crestron mood lighting system allowing clients to dim all the lights except the star effect ceiling – creating an effect similar to watching a film under the night sky!