New Crestron Remote Controls
Introducing the New Crestron Remote Controls
In todays world of mobile phones and tablets it may be hard to see where new Crestron remote controls fit in to a home automation system but the truth is they are as relevant as they were in the days of just having a TV remote control. Mobiles and tablets are multi use device, they are used for lots of other activities such as checking email, the weather and playing games – this can mean app you need to control your system isn't loaded when you need it or worse, the device has moved!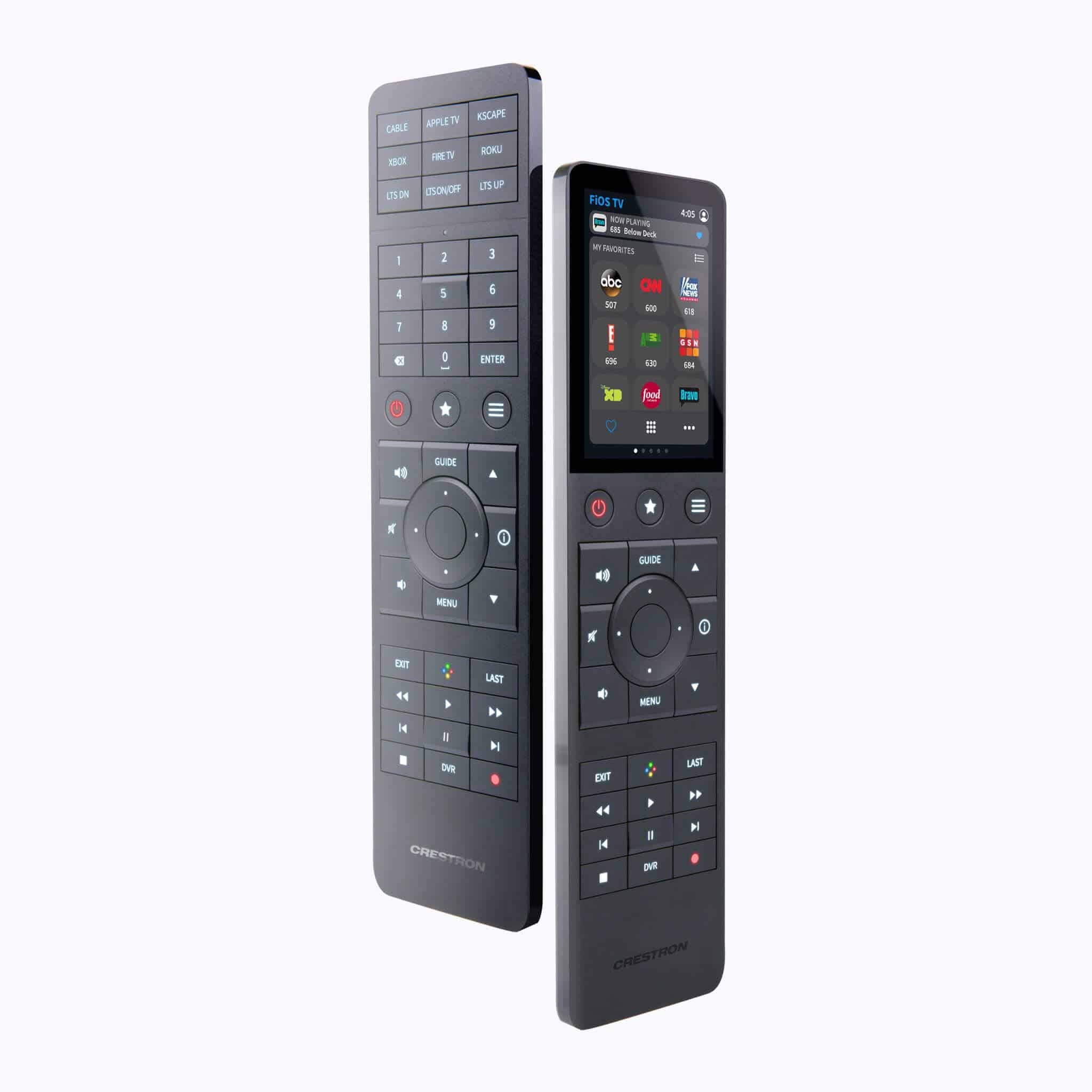 A traditional looking remote control can simplify control in a way no other interface can. Any client, no matter the age or technical experience can use a TV remote, the fact pressing TV instructs the home automation system to perform lots of actions is irrelevant. In a typical system pressing "TV" can actually perform lots of actions (in sequence and with feedback from the equipment) eg TV display on at HDMI 1, Sky box on, Amplifier on to Input 1, Video Matrix route Input 1 to output 1. All these steps are transparent to the user and 100% reliable – a Crestron system allows us to send the command, to the amplifier for example "on", wait for it to confirm it is on and then send "input 1" and await confirmation. If confirmation doesn't occur then the system can either try again or try power cycling the equipment.
The TSR-310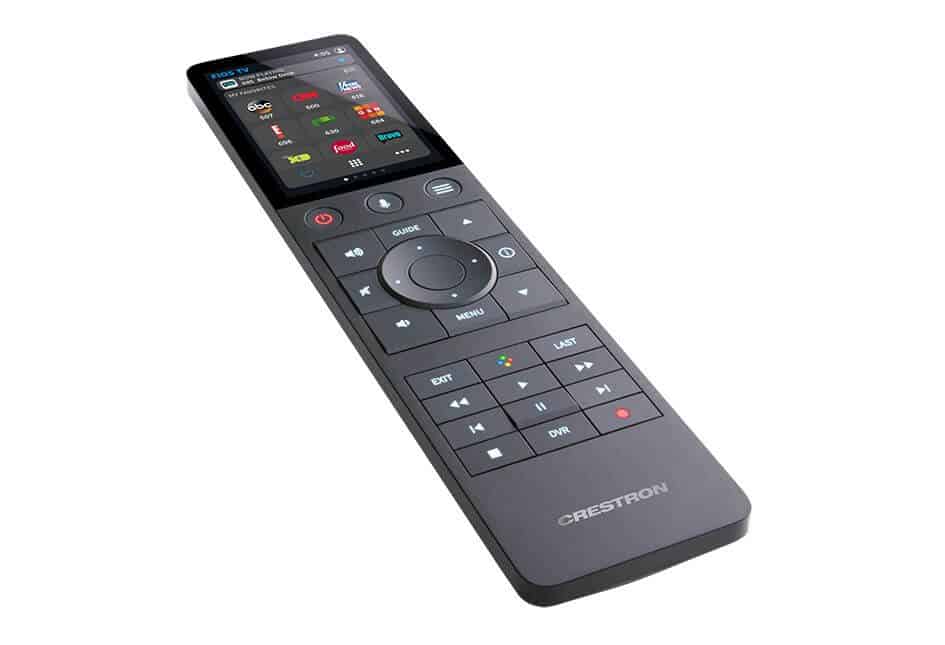 The pick of the new remote controls has to be the TSR-310 – it has a beautiful form factor allowing it to sit in the hand and incorporates a stunning 3″ full colour touchscreen display. The display is totally customisable so we can easily display your favourite channel icons and sources. You can even mix sources so radio sources and TV on your home page – selecting radio sources will leave the TV off and route music to your speakers. One button press to get to your favourite audio video places!
The Crestron HR-310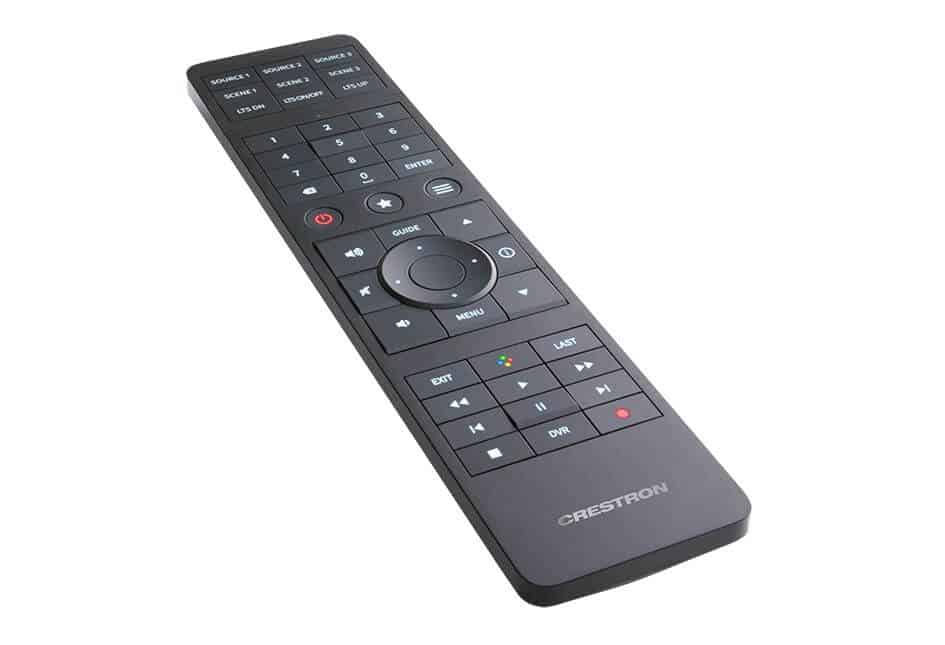 For an even simpler remote control the HR-310 is perfect – changeable buttons on the top of the remote can be used to pick sources and the smaller size makes the remote easier to handle. Amazingly the remote control is able to link in and control much more than just a TV, pressing lights on the top button can toggle scene 1 on and off for that particular room and pressing the HVAC button can bring on AC or heating, whichever is required to get to the temperature set-point previously set. This is a very powerful remote – a wolf in sheeps clothing!
We can incorporate either of these remote controls in to existing Crestron systems – please do get in touch if you would like to discuss this.