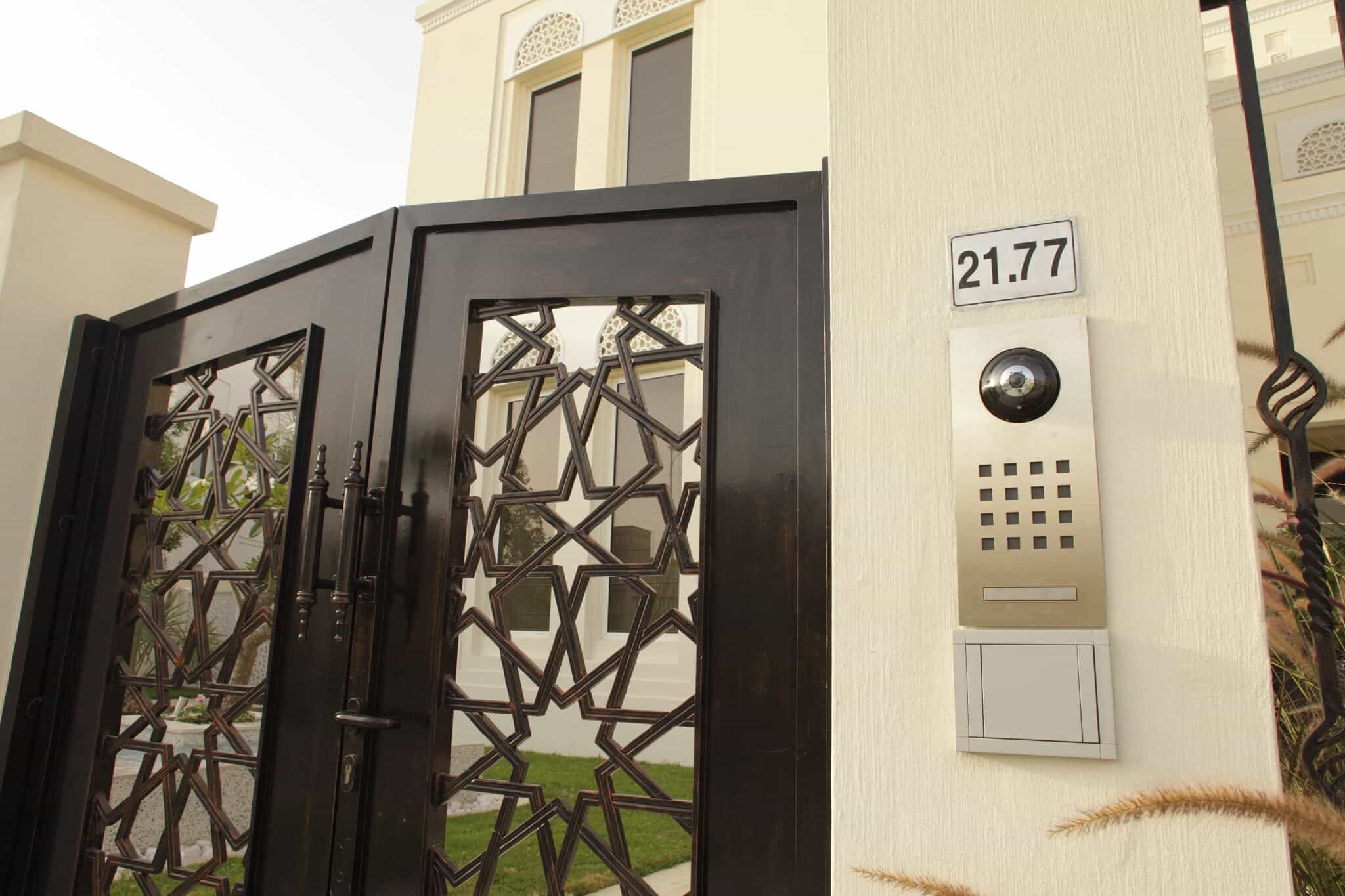 Crestron Gate Automation / Intercom
Fully Flexible Whole Home Intercom Solutions
Our Technical Manager, Gary, has been busy making changes and upgrades to our Derby Crestron project. The clients have added lots of new security features to the home which they would like adding in to their Crestron system. The home was a large new build so as they have settled in, over the last year or so, they have asked for further customisation of the Crestron system – the reason we design and install Crestron is the flexibility – we never say no – anything is possible.
A good example is the gate interface – as a default every touch panel in the home has access to the intercom system – someone arrives at the gate and every panel rings and allows two way communication, with gate release if required. Despite a total of 11 touch panels being installed in the property the client found they were missing visitors whilst they were out on the estate – walking the dogs for example. The Crestron system will therefore text the clients and a member of staff when the gate intercom is pressed, allowing them to visit their closest panel or go on the Crestron app on the mobile to open.
Another update was to create a security specific control panel for the security office – IP cameras are embedded on to a map of the property allowing complete PTZ control in addition to full control of outside lighting. We even utilised the speakers in the garden to allow local security and a remote monitoring station to talk to anyone in the garden – proactive security at its finest! The outside space is also programmed as an intercom zone, so in addition to being able to page between rooms inside the home the clients can page outside – great if the client is relaxing in the pool and has a visitor.
We are hoping to upload videos and touch panel images once the system is installed. Check back for updates!