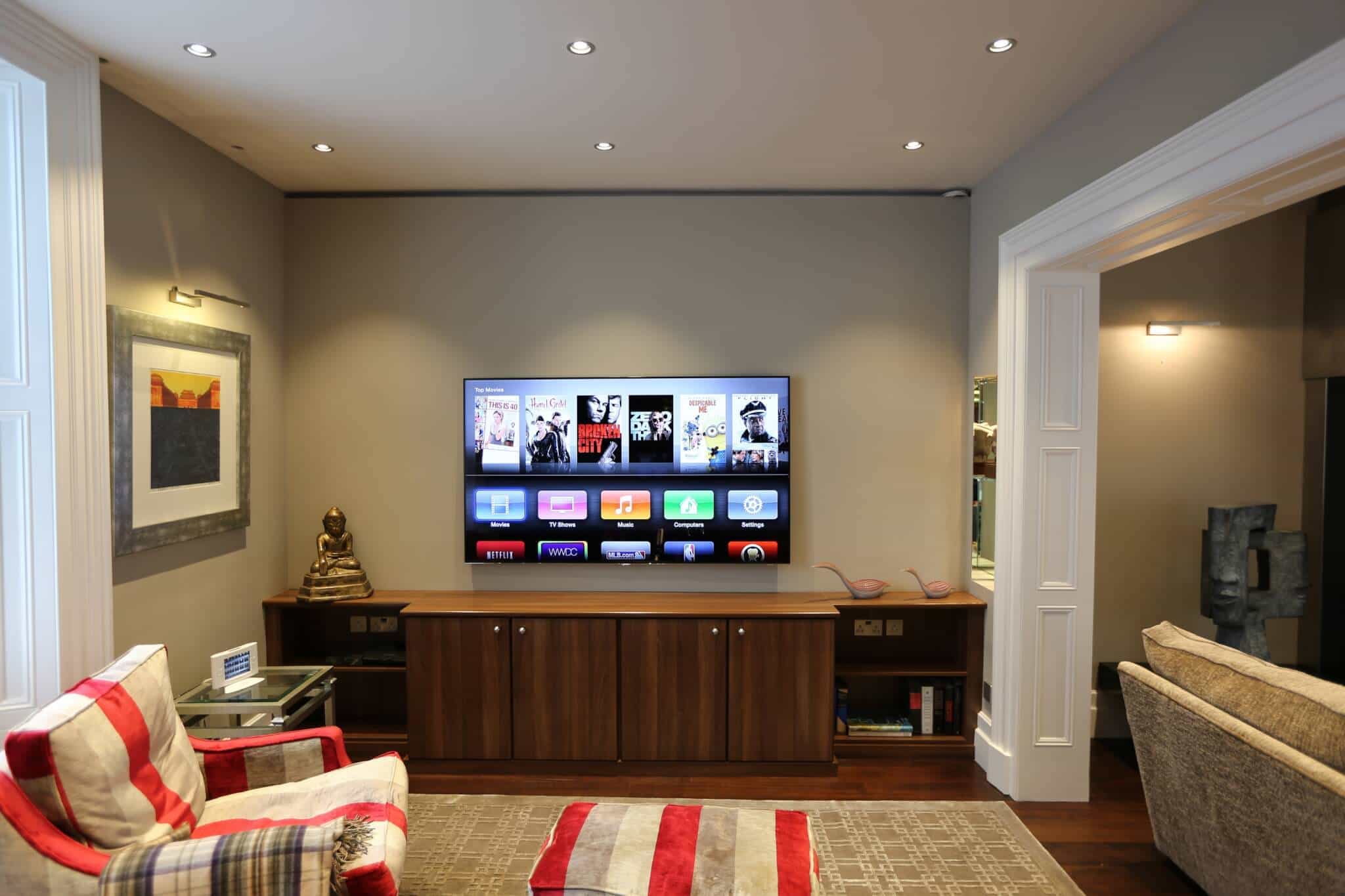 Crestron Home Cinema Receiver – HD-XSPA
Surround Sound on Steroids from Crestron
This week we have been reviewing the new home cinema processor / amplifier from Crestron – the HD-XSPA. This unit fits in to our designs perfectly – the Digital Media input allows us to send 4k uncompressed video and HD audio to the unit over Cat5e cable and we therefore have the option of fitting the amplifier in the room or in the rack. Rack mounting in a central location ensures no kit on show in the room but fitting in the room allows us to use the HDMI inputs for games consoles and local sources – it all comes down to client requirements. The processing and amplification on offer give us a few design choices too – often when we are installing subwoofers in to cabinet work we need to install an extra amplifier (the sub itself is passive) where as standalone subwoofers tend to be active – luckily the HD-XSPA handles both these scenarios!

The huge amount of connections on the back of the unit allow us to control sources local to the room (bluray, games consoles, even displays) without fitting extra equipment – making this the perfect add on to a Digital Media system.

The HD-XSPA is so much more than a normal home cinema receiver – it is a surround sound solution and control system rolled in to one. The Serial, ir and relay controls all us precise control of devices such as projectors, screens and sources which are local in the room – this is literally one box which does it all. Full EQ and calibration also enable us to ensure that your new home cinema room sounds as good as it is possible to be – minimising the effect of in-room surfaces which can colour and distort the sound. The balanced audio inputs even allow us to integrate the HD-XSPA in to a Crestron Sonnex multi-room audio system – allowing the HD-XSPA to play audio only sources from the rack without the need for messy and unreliable convertors.
This unit is typical of a Crestron solution – it is well thought out, addresses lots of issues and performs brilliantly.