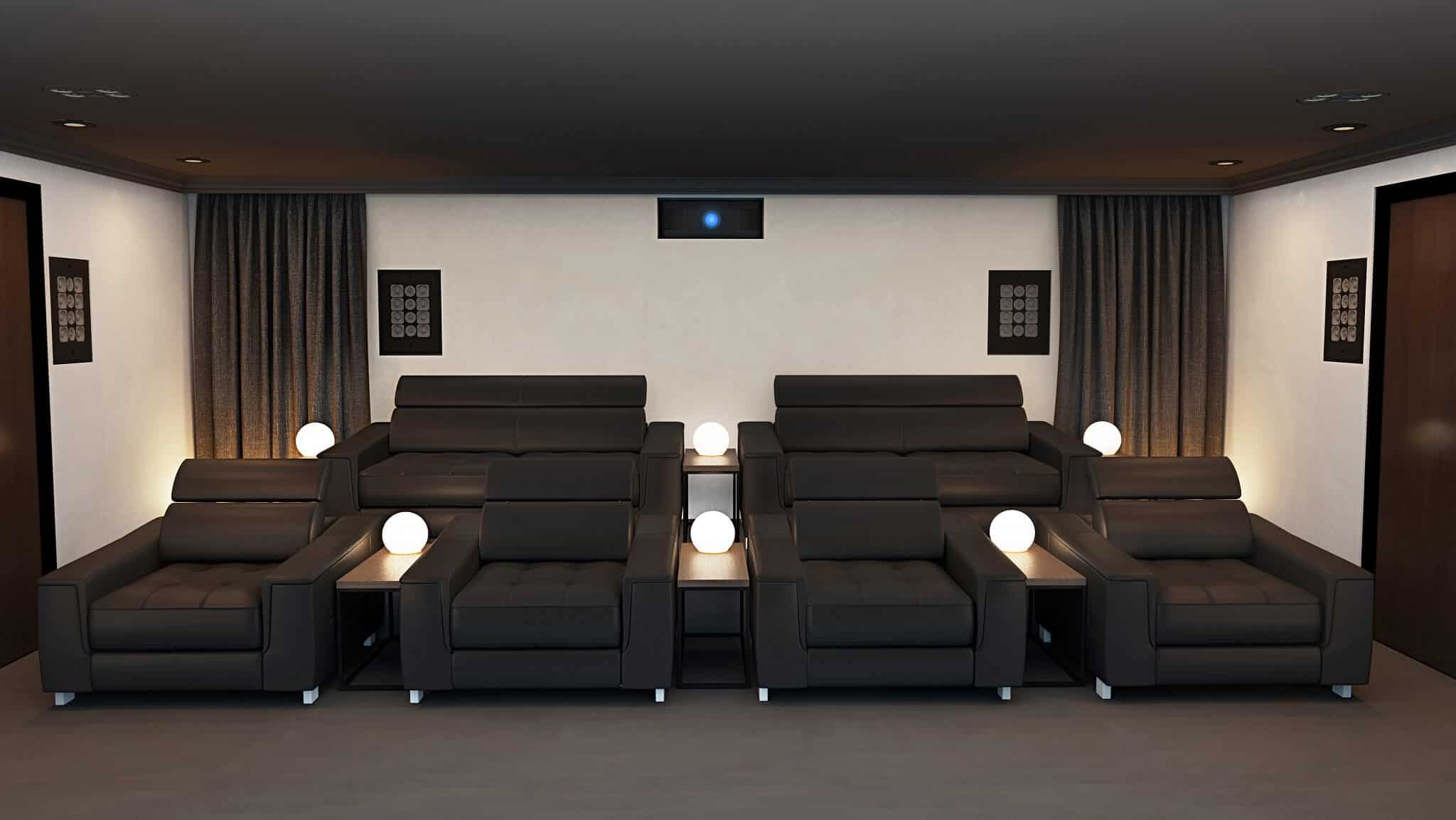 Building a Cinema Room :- Cinema Room Dimensions.
The Best Room Shapes for Home Cinema Rooms
If you are about to install a home cinema, particularly in a new build property where you have the chance to influence room shape, then you should take a look at our cinema room dimensions page. Tweaking the dimensions of the room – to enhance acoustics – can be one of the best ways to enhance a home cinema. The best equipment in the world needs the right environment to shine and a well designed room can let your choice of equipment shine. Our recent cinema installation in Dubai is designed round the ultimate trapagon – neither walls nor ceiling are square to each other – reducing standing waves and eliminating standing waves.
The installed cinema in Dubai is a big budget dedicated cinema room but the same principles apply even for the DIY installer. Image below showing Cineak chairs, 4.5m cinema screen etc. This is a good example of one of our finished rooms.
A well designed room makes the most of your equipment! For more information, and different designs of home cinema room, please check out the pages on our main website, here. Also remember that any room shape can be hugely improved by the correct installation of home cinema acoustic panels – stopping unwanted reflections and ensuring a crystal clear sound. We supply and install a huge variety of acoustic treatments which are designed to improve aesthetics in addition to improving sound quality!